Media Partners
NIFTEM WASTE MANAGEMENT (NWM) is a student run organisation whose objective is to make NIFTEM a zero-waste campus. NWM is responsible for managing all type of wastes in proper manner to make NIFTEM campus more green, green and green. Because of our sheer hard work, NIFTEM is among top five clean campus in INDIA and was awarded SWACHH CAMPUS 2018.
---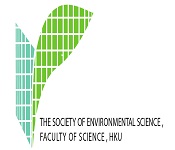 Established in the academic year 2012-2013, the society aims at gathering all students, alumni and teaching staff of the Environmental Science major/minor. Through promoting the interest and understanding of the subject, The Society of Environmental Science, Faculty of Science, HKU will serve its best to strengthen the bonding among members in the environmental science family!
---
GLOBAL RECYCLING is an English-speaking magazine dedicated to the business opportunities in the recycling industry because recycling will become increasingly more important all over the world. The magazine focuses on editorial issues from the disposal and recycling economy. Furthermore, it introduces new recycling processes and machinery. Additionally, it informs about the prevailing conditions of the international recycling markets.
---